Introducing some of the People who have helped spin a few wheels over the years.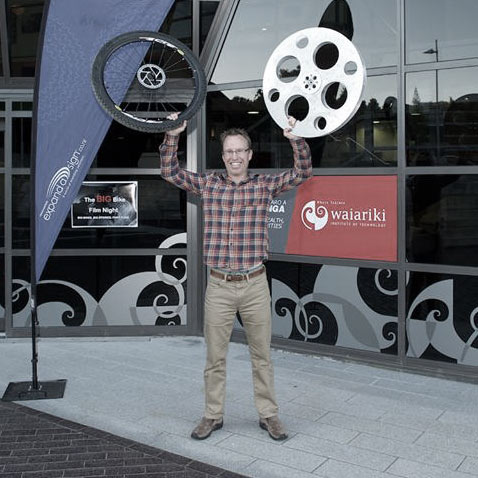 BRETT COTTER
CURATOR AND FILM PEDLAR
Brett's love affair with the bike started when he young, and he's been smitten ever since.
With a track record in sales and marketing, hospitality and event management Brett organised the premiere screening of the New Zealand Mountain Film Festival's 'National Tour' to Taupō in 2012. He's been involved since, and the excitement and thrill of film festivals' is something that he totally enjoys.
Brett's roles as the Curator is simple- seek out the best cycling films and present them to the audience for a memorable experience. Over spring Brett has the tough job of sourcing films and watching submissions from film makers, then assembles the jigsaw of films into The Big Bike Film Night programme.
In his spare time, walking/ riding his bike with his 14 year old daughter along the Lake front in Taupō is always a good excuse for an ice-cream.
Favourite Bike Rides: Waihaha and Waihora Great Lake Taupo Trail, and the Golden Triangle, Canadian Rockies.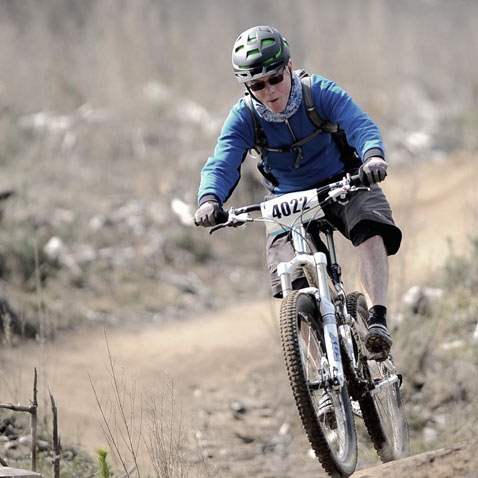 GRAEME SIMPSON
Graeme was one of the first to back the concept of The Big Bike Film Night and we've enjoyed many a great conversations (over a bevy or two) about it ever since.
Widely regarded as one of the most effervescent bike supporters of Rotorua's bike trails, Graeme has been a TV Producer, director and scriptwriter and mountain biker since 1985, first riding the Whakarewarewa trails over 20 years ago.
Event media director: including 2006 UCI Mountain Bike & Trials World Championships, 2009 UCI Trials World Cup, 2010 & 2017 Singlespeed World Champs and 2013, 2014, 2015 and 2016 Rotorua Bike Festivals.
Mountain Bike columnist and writer Blue Dog Media
Favourite trails: everything in the Whakarewarewa trail network; Gooseberry Mesa, Utah and Sedona, Arizona.
ZANE BRAY
Zane is the Team Leader, Sustainable Mobility at Auckland Transport promoting sustainable transport through the delivery of events and activations, and it was this passion for cycling that connected us.
Zane loves cruising along the Auckland Light Path taking in the view and the aural variety spaghetti junction offers.
Riding a variety of bikes, sometimes to work via the train on his commuter bike, adventure riding on a Full Suss, or cruising through town on my single speed, Zane is the classic N+1 rider having just purchased another bike.
For work Zane rides a cargo bike or a folding electric bike, having the variety of steeds to mount keeping him entertained.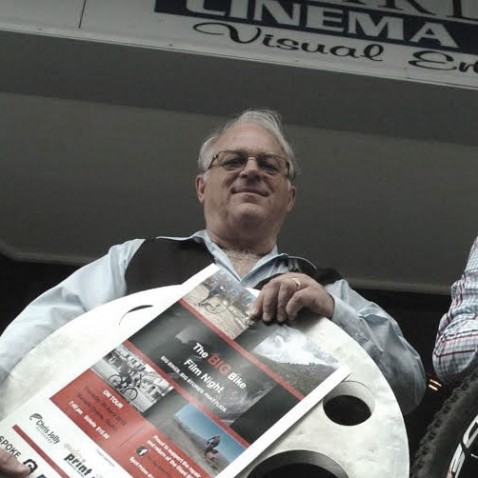 PETER SMITH
All-round nice guy, Peter is one of New Zealand's true gentlemen, and has given his time and wisdom on all things cinematic freely to help The Big Bike Film Night grow.
If anyone knows a good film it's Peter; his dream as a 13-year-old was wanting to become a film projectionist. After deciding not to spend three years training as a projectionist he went into other fields including managing the McKenzie store in Taupō. 38 years ago he went into partnership and bought into Starlight Cinema, then a 600 seat cold hall and has over the forgoing years built a cinema complex with six screens – something of which he and Taupō can be very proud to have as an asset.
Peter's generosity to various local Taupō community projects is unequalled and in 2016 he was recognised as a Kiwibank Local Hero.
If you're stopping in at Taupō make sure you visit Starlight Cinema